Location
Belair Coffee Systems Ltd.
Unit 94, Alston Drive
Bradwell Abbey
Milton Keynes
Buckinghamshire
MK13 9HF
Payment Methods
Secure checkout via PayPal:

Contact Us
0800 980 4770
Office Opening Hours
Monday - Friday
8:30 - 17:00
A machine for every sector
A coffee for every cup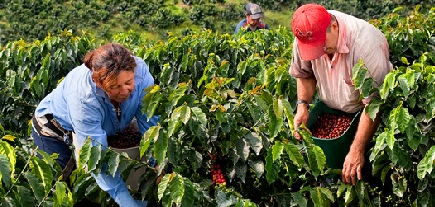 What is UTZ?
UTZ is a certification program for sustainable farming of coffee, tea, cocoa and hazelnuts. UTZ which stands for "good" in a Mayan language from Guatemala, is at the forefront of sustainable farming and providing better opportunities for farmers, their families and the environment. A sustainable farm gives back as much to the land and people as it receives – using renewable resources where possible, minimising pollution and recognising the need to respect workers and the farmland they keep.
Put simply, sustainable coffee is coffee grown in a manner that is kind to the environment and its people.
UTZ is the largest certification program
in the world
for sustainable coffee
More than 445,000 coffee farmers and workers benefit from the UTZ program
UTZ Certified coffee is produced in 23 countries
Since 2002, 176 billion cups
of coffee have
been enjoyed
in 88
countries
Why UTZ Certified Coffee?
Today's consumers are increasingly demanding that their coffee is produced responsibly, with care for people and the environment. This means appropriate and modest use of fertilizers, pesticides, water and energy. It means children of coffee farmers sent to school rather than put to work. Farm workers given decent labour rights, housing and healthcare. And farmers empowered to act as professionals and become better businessmen and women.
UTZ certified coffee is traceable from producer to roaster to consumer. This guarantees that all UTZ certified products have been grown and harvested in a responsible manner. All this, as well as the same good taste, quality and price consumers are used to.
Together with key players in the industry, including farmers, roasters and retailers, UTZ is committed to creating a sustainable, viable coffee market through an efficient certification and traceability program for socially and environmentally responsible coffee production that meets the needs of both producers and markets.
The UTZ label is featured on more than 10,000 different product packages in over 116 countries. UTZ is the largest program for sustainable farming of coffee and cocoa in the world. The program is part of the Rainforest Alliance, an international non-profit organization working to create a better future for people and nature. UTZ aims to create a world where sustainable farming is the norm; where farmers implement good agricultural practices and manage their farms profitably with respect for people and planet.
UTZ certified ingredients are grown by farmers who have been trained to implement better farming practices, with respect for people and the planet. Farmers are regularly audited to ensure they comply with the sustainability standards of the UTZ program
UTZ certification shows consumers that products have been sourced, from farm to shop shelf, in a sustainable manner. The logos refer to the coffee, cocoa, tea or hazelnuts in a product, not any additional ingredients such as sugar or milk. To become certified, all UTZ suppliers have to follow a Code of Conduct which offers expert guidance on better farming methods, working conditions and care for nature. This in turn leads to better production, a better environment and a better life for everyone.
Delivery
Daily Deliveries To: Aylesbury, Banbury, Bedford, Berkhamstead, Bicester, Biggleswade, Brackley, Buckingham, Cambridge, Corby, Coventry, Daventry, Dunstable, Great Missenden, Hemel Hempstead, Hertford, Hitchin, Kenilworth, Kettering, Leighton Buzzard, Letchworth, Luton, Milton Keynes, Northampton, Olney, Royal Leamington Spa, Royston, Saffron Waldon, Southam, St Albans, St Neots, Southam, Stevenage, Wellingborough, Welwyn Garden City, Winslow. Next Working Day Delivery via DPD To: Berkshire, Cambridgeshire, Cheshire, Cornwall, Derbyshire, Devon, Dorset, Durham, Essex, Gloucestershire, Hampshire, Herefordshire, Huntingdon, Kent, Lancashire, Leicestershire, Lincolnshire, Middlesex, Norfolk, Nottinghamshire, Northumberland, Oxfordshire, Rutland, Shropshire, Somerset, Staffordshire, Suffolk, Surrey, Sussex, Warwickshire, Wiltshire, Worcestershire, Yorkshire.
UTZ certification answers two crucial questions:
Where the coffee comes from & how the coffee is produced