Location
Belair Coffee Systems Ltd.
Unit 94, Alston Drive
Bradwell Abbey
Milton Keynes
Buckinghamshire
MK13 9HF
Payment Methods
Secure checkout via PayPal:

Contact Us
0800 980 4770
Office Opening Hours
Monday - Friday
8:30 - 17:00
A machine for every sector
A coffee for every cup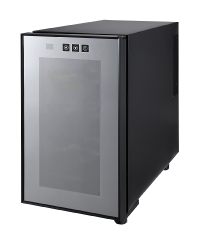 JURA Giga X3
Available from £132.00 per month (without maintenance)
Available from £171.60 per month (with 3 year maintenance)
The Giga X3 delivers up to 43 individually programmable speciality coffees at the touch of a button, ideal for use in offices, conference facilities and self-service areas. As well as offering simple operation, it takes minimum effort to refill thanks to the large bean container with a holding capacity of 1kg.
FEATURES
1 x 1kg bean hopper with aroma preservation cover and 1 x ground decaf chute (for making decaf drinks using ground coffee)
Water tank capacity: 5L
TFT colour display
Sealed bean hopper to retain freshness
Make 2 milk or 2 black coffee drinks at a time
1 x electrically adjustable ceramic disc grinder
Height and width adjustable coffee spout
Programmable switch on/off time
Milk drinks at the touch of a button
Notification when filter change is due
Optional plumbing directly to the water mains for £250
Hot water flow function
Variable cup sizes
Water tank empty sensor
Drip tray full sensor
Hopper empty sensor
Energy saving mode
End of day clean in less than 5 minutes
Variable brewing chamber for adjustable coffee strength and milk content in each preparation - allowing you to personalise your drinks for each customer's preferred taste
Integrated rinsing, cleaning and descaling programme
DRINKS MENU
43 programmed drinks, including:
Americano (2 x in 1 min 3 secs)
Caffe latte (2 x in 1 min 8 secs)
Cappuccino (2 x in 1 min 23 secs)
Espresso (2 x in 38 secs)
Hot water flow
Flat white (2 x in 1 min 56 secs)
Latte macchiato (2 x in 1 min 31 secs)
Macchiato
Milk, milk foam
Ristretto (2 x in 29 secs)
Decaffeinated versions of the above drinks can be created by using the ground decaf chute.
WARRANTY
Warranty covers up to 180 cups per day
3 years parts and labour warranty (with option to add water filtration)
DIMENSIONS
W: 320 mm
D: 497 mm
H: 550 mm


WEIGHT: 18.2 kg

ACCESSORIES AND OPTIONAL EXTRAS
To enhance your Giga X3
RUSSELL HOBBS COOLER FRIDGE
(see right)
This black drinks cooler from Russell Hobbs is as eye catching as it's practical with a temperature range from 8 to 18 degrees. A hole is drilled into the side of the machine with a tube connecting the milk directly to the machine, allowing you to maintain a constant cool temperature of your milk.
Dimensions:
W 252 mm / D 515 mm / H 456 mm
JURA 1L COOL CONTROL FRIDGE
(see below)
Silky, airy milk foam for speciality coffees come out perfectly when the milk is kept fresh at 4°C prior to heating and frothing. The Cool Control cools up to 1 litre of milk until it reaches 4°C and then maintains the temperature constantly within the optimum range.
JURA SMART CONNECT
A customised coffee experience via Bluetooth®
Controlling your automatic coffee machine via your smartphone or tablet is now easier than ever before thanks to JURA Smart Connect, which also enables communication with smart accessories and offers brand new programming options. The new "JURA Smart Connect" uses Bluetooth® communication, based on a transmitter that is simply plugged into the coffee machine. With the app you can then wirelessly operate and program the machine and link up to various accessories.
You can use the JURA Connect App to very easily access all relevant information from the preparation, day and maintenance counters via your smartphone. The JURA Coffee App Professional conveniently brings the various setting and programming options of your JURA automatic machine to your tablet whilst keeping you informed of the machine data. Customise all speciality coffees to your needs, name them as you like and assign an image of your choice to them. Drink preparation can also be conveniently started via the tablet and is ideal for use in self-service zones as the menu can be locked with a PIN code.
All you need to use these apps is the add-on JURA Smart Connect Bluetooth® transmitter and the JURA Coffee App Professional, available for both iOS and Android.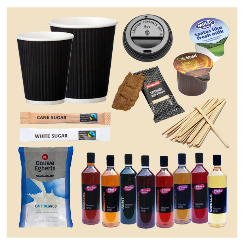 Delivery
Daily Deliveries To: Aylesbury, Banbury, Bedford, Berkhamstead, Bicester, Biggleswade, Brackley, Buckingham, Cambridge, Corby, Coventry, Daventry, Dunstable, Great Missenden, Hemel Hempstead, Hertford, Hitchin, Kenilworth, Kettering, Leighton Buzzard, Letchworth, Luton, Milton Keynes, Northampton, Olney, Royal Leamington Spa, Royston, Saffron Waldon, Southam, St Albans, St Neots, Southam, Stevenage, Wellingborough, Welwyn Garden City, Winslow. Next Working Day Delivery via DPD To: Berkshire, Cambridgeshire, Cheshire, Cornwall, Derbyshire, Devon, Dorset, Durham, Essex, Gloucestershire, Hampshire, Herefordshire, Huntingdon, Kent, Lancashire, Leicestershire, Lincolnshire, Middlesex, Norfolk, Nottinghamshire, Northumberland, Oxfordshire, Rutland, Shropshire, Somerset, Staffordshire, Suffolk, Surrey, Sussex, Warwickshire, Wiltshire, Worcestershire, Yorkshire.